Important Race Documents: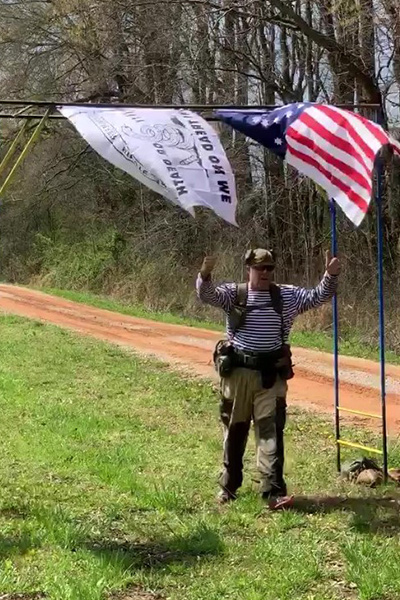 Identification Card or Passport
Rough gunner registration form if you have not already registered
Finishers Receive:
Rough Gunner Finisher Shirt/Hat
Gatorade Sports Drink or Hydration Water
---
Arrival:
Be early! This gives you enough time to park, pick up your race packet, drop your gear with Rough Gunner Cadre for inspection, and get warmed up.
There will be on-site parking. Registration opens at 08:00 a.m.
Rough Gunner Finisher Shirt/Hat
Gatorade Sports Drink or Hydration Water
---
What to Bring:
Your ID
Your handgun, rifle, ammunition and pistol holster for inspection
A small pack/kit to carry your loaded magazines throughout the course.
Safety equipment (Eye protection and ear protection)
What Not to Bring:
---
What to Wear
We recommend dressing in performance gear. Think tactical gear that will allow you to move swiftly in a combat situation. Wear shoes/boots with good traction that you've trained in. Gloves may be worn as well.
In addition to your clothes, consider fuel when planning for race day. We suggest wearing a hydration pack and carrying energy gels or protein bars. Again, train with the same fuel you plan on using during the race.
---
Photos
Professional event day photos will be posted on the event page 5-7 days after the event, free of charge. We'll email you when they're ready.
Please ensure that the following release is filled out by each participant registered in the Rough Gunner program.
---
Registration
Participants will register at the registration table and be given a number designation. This number will be tagged onto their rifle and the rifle taken to the range and placed with the RSO at that location until the shooter arrives. An RSO at registration will inspect the pistol and magazines of the participant in order to confirm compliance and safety for the run.